INFORMATION
---
The soap has history going back as far as six thousand years. The earliest known soap recipe is credited to the ancient Babylonians around 2800 B.C. Arabic chemists were the first one to produce soaps made from vegetable oils, aromatic oils, and lye. Until this day, not much has changed in the manufacturing process of Aleppo Soap since. The oldest -still working- soap factory in Aleppo is more than 800 years old.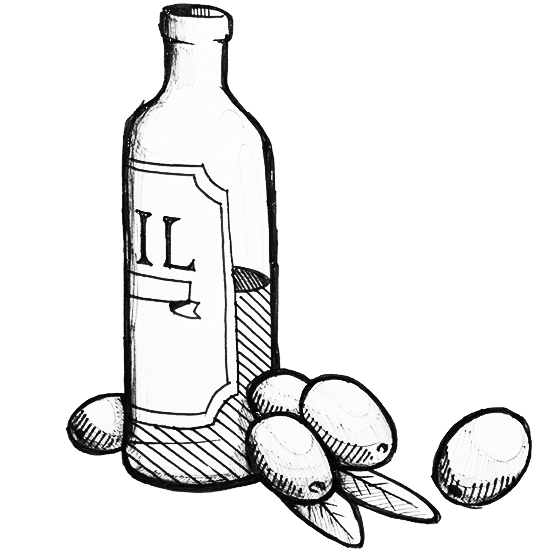 WHY LAUREL & OLIVE ? WHY NOT OTHER TYPES OF OIL ?
---
Soap is basically ( Animal or Vegetable Oil + Water + Alkalis ). Therefore, what determines the quality of soap is the oil used. Through decades of experience, vegetable oil was found to be far superior to animal, and the mixture of laurel & olive oils, superior to all other vegetable oils, due to their well-known countless medical and health benefits.

WHY ALEPPO ?
---
• Arguably the oldest populated city in the world, and
• have since been an important industrial centre.
• Abundance of laurel & olive oil (Basic raw materials).
• Perfect climatic conditions for Laurel & Olive Soap production.
ANY CONNECTION BETWEEN COLOUR AND QUALITY ?
---
Aleppo soap should have a golden-yellow colour coating from the outside, which is gained from months of slow reactions under the sun and dry air. And a nature-green colour inside, which is gained from the mixture of olive and laurel oils.
HOW TO DETECT
ORIGINAL SOAP?
---
It is tricky to determine the quality of a soap bar. Because any type of animal or vegetable oil, no matter its quality, with some colouring and perfume added, is enough to produce soap that looks and smells original. Therefore, besides referring to a chemical analysis or an experienced eye. There's no method to determine wether a bar of soap is original or fake before use.
DOES IT CAUSE ANY SKIN DRYNESS ?
---
The skin naturally produces oil to stay soft and healthy. Throughout the day, dirt and dust stick to that oil causing skin to become 'dirty'. Since water does not mix with oil, it cannot fully clean the dirty oil. The only way to do so is through soap molecules which fully isolate dirty oil from the skin causing the temporary dryness feeling as the skin reproduces new fresh oil. The same applies for the hair.

SHAMPOO vs ALEPPO SOAP
---
Chemical ingredients
Contains animal fat
Expensively produced and purchased
Environment non-friendly
Insufficient: dependable on the use of more products

Natural ingredients
NO animal fat
Inexpensively produced and purchased
Environment friendly
Sufficient: can alone be used for the face, hair, and body.